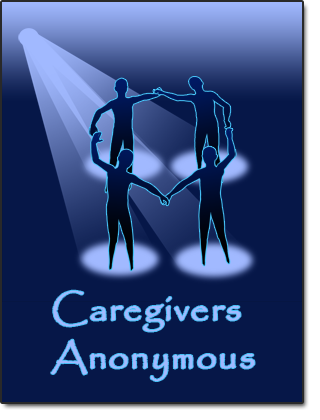 About our logo
The four figures represent the patient, the caregiver, the family- and the community.
The circles represent the circle of life – where everyone is cared for at one time or another.
CAREGIVERS ANONYMOUS – a new play by Janet S. Tiger
Funded by a grant from The San Diego Foundation Creative Catalyst Program
Sponsored by Playwrights Project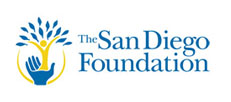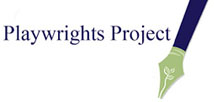 CAREGIVERS ANONYMOUS is a theatrical experience introducing audiences to the challenging lives of caregivers, with the goal of helping to improve those lives.
Caregiving has always been a universal constant. At birth and throughout life, we are taken care of, then we often take care of others, and finally we are cared for again.
As a caregiver, the work I do can touch the lives of a few people.
As a playwright, through this fellowship from The San Diego Foundation and sponsored by Playwrights Project, my work is now touching many lives – theater with a purpose. The full circle of life.
This site will soon have videos of three performances of CAREGIVERS ANONYMOUS – and an update on the petition to help support the
Caregiver Social Security Act bills in Congress now.
For more information please see the Upcoming Events page