Veronica Murphy
(Jeannie)
Veronica Murphy – Artistic Director and co-founder of WRITE OUT LOUD, is the 2013 recipient of the Deborah Salzer Excellence in Arts Education Award. She and partner, Walter Ritter were awarded a Channel 10 News Leadership Award in 2015. In San Diego, Ms Murphy has performed at Cygnet Theatre – It's a Wonderful Life (6 years), Tragedy of the Commons, My Fair Lady, The Matchmaker; Lamb's Players Theatre – Diviners, The Secret Garden, Steel Magnolias, Dracula, An Ideal Husband, Oklahoma Rigs; North Coast Rep – Mornings At Seven, Ion – Trojan Women; Lynx Performance – The Exonerated, In Arabia We'd All Be Kings.

---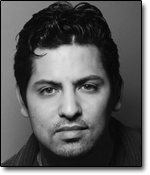 John Carroll is an actor currently residing in La Mesa with his wife and two daughters Aria and Luna. John has been a performer all throughout the central coast and Monterey peninsula for over nearly a decade. Breaking a 3 year hiatus from the theatre realm, John hopes to make this the first of many more performances in the San Diego area.

---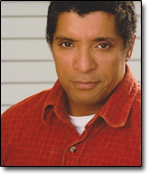 Mr. Greene is co-founder and Artistic Director of the San Diego Black Ensemble Theatre. He earned his BFA in acting from the California Institute of The Arts, after which he joined the creative arts team out of New York University, teaching conflict resolution. He was a teaching artist with the La Jolla Playhouse, North Coast Rep, The Institute for Arts and Education and The San Diego Black Ensemble Theatre. Mr. Greene has toured with Disney,Asian Story Theatre, National Theatre for children, Fights r' Us, La jolla Playhouse and Travelling Lantern and numerous productions in New York, Los Angeles, Washington D.C. and San Diego. Mr. Greene is an Associate Artist with the Asian Story Theatre and serves on the board of Chronos Theatre and Teatro Mascara Magica. Currently he teaches theatre at Mar Vista High School in Imperial Beach. You can also listen out for Mr. Greene when he's playing drums around town with any number of Jazz Cats.
---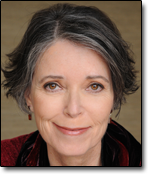 Pamela Paulson has been acting off and on since 1972. Most recently she has been studying with Tom Todoroff in his vising Acting Intensives as well as with Jonh Walcutt, Los Angeles. Previous training includes The Groundlings, Los Angeles, and she has performed improv with San Diego's Sub-Atomic Jenkins Clan and more recently with Unraveled. Her favorite roles were Sophie in Peter Shaffer's play White Liars, The Howard Brubeck Theatre; Feste in Twelfth Night, Victorville Community Theatre; and TV: Security Manager at ComicCon in Big Bad BeetleBorgs, Bugboy Prod., Inc./Fox. In addition to acting, she has a Master's in Literature and Writing and has taught composition at various colleges. She has been a caregiver to her to children, who have struck out on their own, and to her mother in her last year of life.
---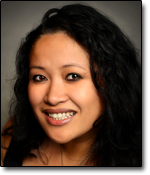 Lydia Lea Real is thrilled to part of this amazing project! She is a caregiver for her fur babies, Jaxxon and Maddux. Recent local credits include American Hero (Jamie), Laundry & Bourbon (Hattie), No Exit (Inez), Odd Couple-Female Version (Sylvie), Godspell (Sonia) and Big Kitchen- A Counter Culture Musical (Rusty). She is also a proud ensemble cast member for Mystery Cafe San Diego. Favorite past credits also include A Few Good Men (Joanne Galloway) and Closer (Alice). In addition to being in stage, Lydia has been a teaching artist for over 15 years, teaching theater, improvisation, creative writing and creativity workshops all around the country. She is currently a teaching artist for Arts For Learning San Diego, California Center of the Arts and San Diego Writer's Ink. She is very proud and grateful to work with this talented cast and crew. Thank you, Janet for your beautiful writing and bringing this subject to life.
---