Actors from Staged reading at Unitarian Church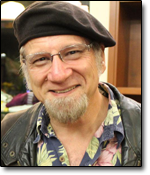 Michael Adler has appeared on stages throughout San Diego. Michael was nominated for an Aubrey for his performance as Jacob in 'Awake and Sing' and has also appeared with The Sullivan Players in 'The Odd Couple' as well as been seen at Scripps Ranch Theatre in their Out on a Limb series and in several short films. He's performed lead roles with the Naked Shakespeare Company in 'A Comedy of Errors' as Antipholus of Ephesus and as Nick Bottom/Pyramus in 'A Midsummer Night's Dream' Click Here to view Michael's acting resume.

---
John Carroll
(Carl/Kyle/Franklin)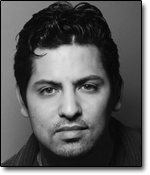 John Carroll is an actor currently residing in La Mesa with his wife and two daughters Aria and Luna. John has been a performer all throughout the central coast and Monterey peninsula for over nearly a decade. Breaking a 3 year hiatus from the theatre realm, John hopes to make this the first of many more performances in the San Diego area.

---
Happy to be a part of an original, San Diego written play, Tracey has appeared at North Coast Reperatory in the title role of "Sylvia", at the Fritz in Unseen Hands, at the Lyceum in Hannah and Martin as well as many other San Diego venues. She has been appearing in her favorite role of all time, that of Mom to her beautiful daughter. Many thanks to Janet, and all the writers here in San Diego, that are producing for us so prolifically!

---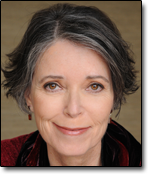 Pamela Paulson has been acting off and on since 1972. Most recently she has been studying with Tom Todoroff in his vising Acting Intensives as well as with Jonh Walcutt, Los Angeles. Previous training includes The Groundlings, Los Angeles, and she has performed improv with San Diego's Sub-Atomic Jenkins Clan and more recently with Unraveled. Her favorite roles were Sophie in Peter Shaffer's play White Liars, The Howard Brubeck Theatre; Feste in Twelfth Night, Victorville Community Theatre; and TV: Security Manager at ComicCon in Big Bad BeetleBorgs, Bugboy Prod., Inc./Fox. In addition to acting, she has a Master's in Literature and Writing and has taught composition at various colleges. She has been a caregiver to her to children, who have struck out on their own, and to her mother in her last year of life.
---
Lydia Lea Real
(Savannah)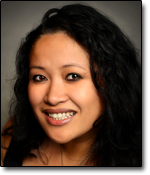 Lydia Lea Real is thrilled to part of this amazing project! She is a caregiver for her fur babies, Jaxxon and Maddux. Recent local credits include American Hero (Jamie), Laundry & Bourbon (Hattie), No Exit (Inez), Odd Couple-Female Version (Sylvie), Godspell (Sonia) and Big Kitchen- A Counter Culture Musical (Rusty). She is also a proud ensemble cast member for Mystery Cafe San Diego. Favorite past credits also include A Few Good Men (Joanne Galloway) and Closer (Alice). In addition to being in stage, Lydia has been a teaching artist for over 15 years, teaching theater, improvisation, creative writing and creativity workshops all around the country. She is currently a teaching artist for Arts For Learning San Diego, California Center of the Arts and San Diego Writer's Ink. She is very proud and grateful to work with this talented cast and crew. Thank you, Janet for your beautiful writing and bringing this subject to life.
---
Connie Terwilliger
(Wanda/Florence)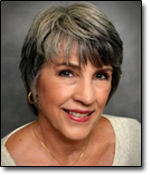 "Connie Terwilliger is a professional voice talent with a passion for live theater. She was seen recently as Dinah in "The Dixie Swim Club" at Lamplighters Theater and is currently Madge in "The Dresser" also at Lamplighters. You might remember various roles at Scripps Ranch Theatre, OnStage Theater, PowPac and other venues in San Diego. www.voiceover-talent.com
While caring for her mother and the crazy ravages of dementia, she attended bi-monthly caregivers meetings sponsored by Southern Caregivers. The play brings back memories of the diversity of the people and problems, as well as the laughter and the tears."
---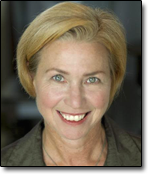 Kymri Wilt is a native San Diegan with a lifetime of local theater credits. Favorites include "Calendar Girls" with Sullivan Players, and performing in sketch comedy ensembles with the West Coast Funnies. She has appeared in several commercials, and enjoys co-hosting "Time to Talk Travel" online chats and presenting travel destination webinars. She works behind the camera as a travel photographer/videographer for clients including Disney and Orbitz Travel. She enjoys surfing and gymnastics, and is grateful to be a mother to a healthy, dancing daughter.
Kymri was a caregiver for her mother who had Alzheimer's, provided short term hospice for her terminally-diagnosed brother, and most recently, cared for her 17-year-old dog.
Kymri on camera
Kymri behind the camera

---